The University of Bradford spent half a million pounds buying 900 new laptops during lockdown to ensure every student could continue their studies.
IT staff at the university sourced around 80 new laptops at the beginning of the pandemic, but realised that more would be needed if the lockdown continued into the new academic year.
However, having set aside £500,000 to buy brand new equipment, they then discovered that due to unprecedented global demand for laptops – including from the UK government, which had placed huge orders with manufacturers – the supply chain had effectively collapsed.
I simply couldn't get by just using my phone. My course involves complex documents, lab reports and analysis –first-year student Jodie Metcalfe
The university then began discussions with tech company Lenovo and distributor Getech, leading to a partnership that secured 900 new laptops by September 2020 – 600 of these have already been 'loaned' to students, with another 300 due to go out soon.
The university also built four new 'networks' – platforms on computer servers – to support remote learning.
In addition, engineers volunteered to work evenings and weekends ensuring essential software could be downloaded to the new laptops automatically.
An 'IT bar' has also been introduced for when campus re-opens, offering a one-stop shop for staff and students experiencing issues with their laptops.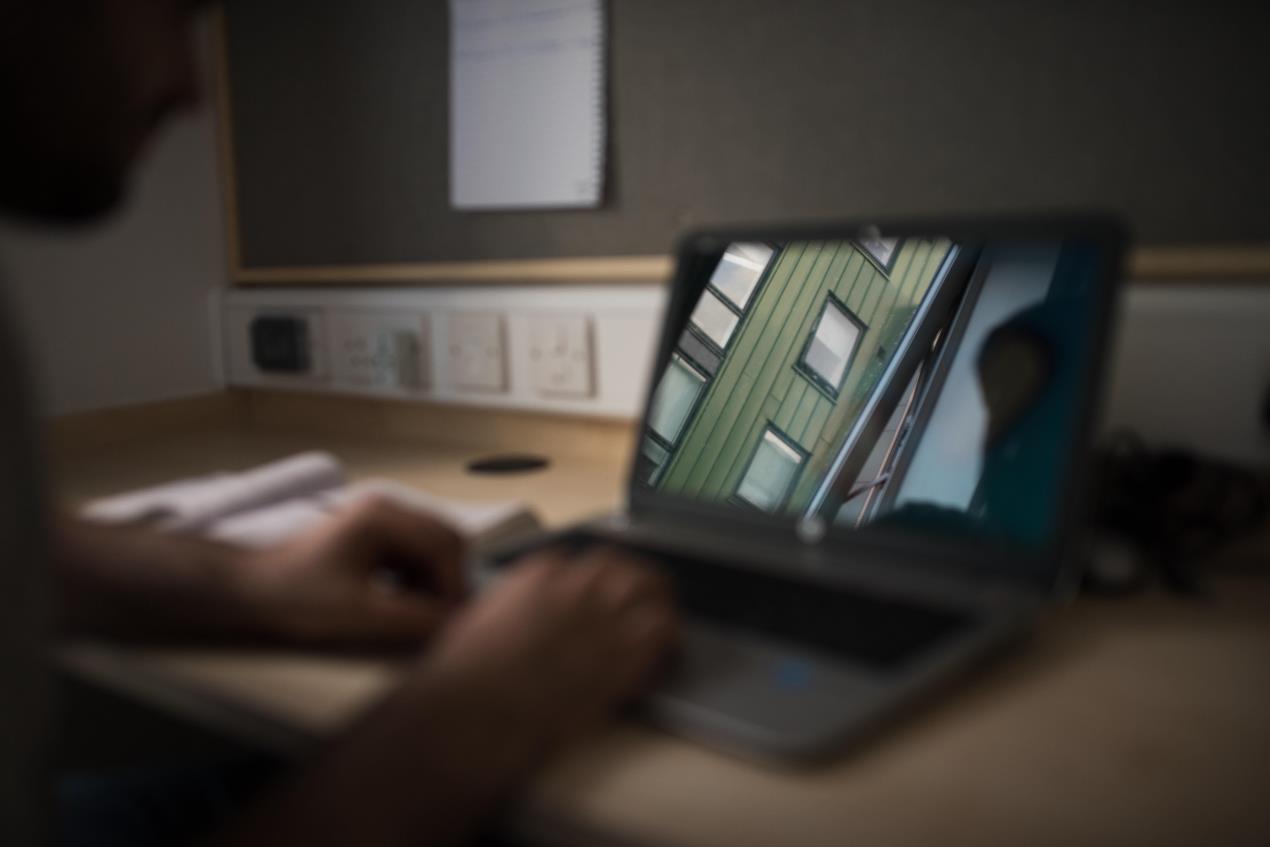 "My studies were going okay until my personal computer broke. Then when Covid hit, I was unable to use university facilities and the restrictions meant I couldn't get on campus, plus I have my children to think about," said Jodie Metcalfe, a first-year healthcare science apprenticeship student.
"My lectures and seminars were called off and replaced by online classes. I simply couldn't get by just using my phone. My course involves complex documents, lab reports and analysis. Without a computer, I couldn't continue my apprenticeship. The university helped reduce my stress and the laptop has been so valuable – a huge thank you for the support which has really helped my studies."
Second year student Anwar Ali said: "It's helped me be a better student. I can now complete assignments quicker and more efficiently. I have much more confidence due to this laptop."
Michelle Ratcliffe, a third-year forensic science student added: "I had limited, and at times no, access to a computer and I couldn't get to the university for normal study. The project the university rolled out was an immense benefit. The free laptop I received was brilliant and I've been able to overcome the difficulties and complete work on my dissertation."
---
You might also like: Will power: fundraising through legacies